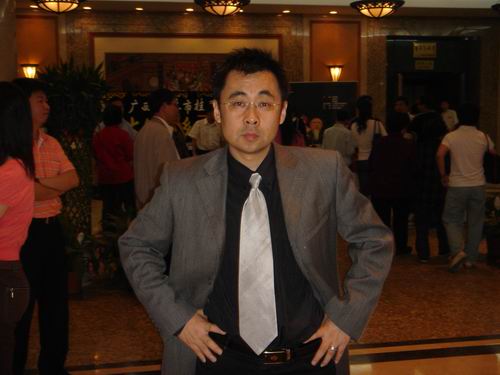 上海戏剧学院导演系副主任、博士、教授,博士生导师,霍英东教育基金获得者,中国戏剧"新世纪杰出导演",国务院学位委员会评议组成员、秘书长,享受国务院颁发政府特殊津贴,国家人事部"新世纪百千万人才工程国家级人选",教育部"新世纪优秀人才支持计划"获得者,中国文化部"优秀话剧艺术工作者",上海市"优秀艺术人才特别大奖",上海市"曙光学者"并获首届"曙光奖"。美国亚洲文化基金会(ACC)高级访问学者,英国利兹大学高级研究学者。
目前在境内、外已执导了各类戏剧作品80余部。连续九次荣获中国文化部"文华大奖"及"文华奖"、四次"文华导演奖";七次中宣部"五个一工程奖"以及中国戏剧节"优秀导演奖"、中国话剧"金狮导演奖";其中梨园戏《董生与李氏》、吕剧《补天》、桂剧《大儒还乡》、豫剧《清风亭上》等五部作品荣膺"国家舞台艺术精品工程十大精品剧目大奖",京剧《瑞蚨祥》、淮剧《小镇》连续获得中国艺术节"文华大奖"及"文华导演奖",多次带作品参加国际艺术节的演出交流活动。开罗国际戏剧节"成就奖"唯一获奖的华人戏剧家(全球六位).
独立撰写并出版的导演理论专著有:《卢昂导演创作文集》(《导演的阐述》、《导演的创作》、《导演的手记》)、《东西方戏剧的比较与融合》连续主持美、英、俄、法、德、大洋洲、北欧、南欧、美洲、文明古国、中东欧、海峡两岸共12届国际导演大师班,并主编出版《国际导演大师班》(系列丛书),以及百余万字的专业论文。
其代表作主要有:梨园戏《董生与李氏》、《节妇吟》;京剧《瑞蚨祥》、《文明太后》、《红色特工》、《十五贯》、《郑成功》(台湾);淮剧《小镇》、《小城》;吕剧《补天》、《回家》;豫剧《红果,红了》、《西门风月》;昆曲《司马相如》、《顾炎武》、《浣纱记传奇》;桂剧《大儒还乡》;花灯歌舞剧《小河淌水》;越剧《舞台姐妹》、《双飞翼》、《韩非子》、《我的娘姨我的娘》;滇剧《瘦马御史》;龙江剧《木兰传奇》;沪剧《石榴裙下》;黄梅戏《大清名相》、《寂寞汉卿》;潮剧《古城风雷》、《红军阿姆》;琼剧《王国兴》;实验戏剧《爱与恨》、《王者俄狄》;歌剧《赵氏孤儿》;音乐剧《阿诗玛》、《花落花开》;话剧《船过三峡》、《菩萨岭》、《许村故事》、《归来兮》、《罗生门》、《兵·道》、《锦江传奇·董竹君》、《索玛花盛开的地方》、《罗密欧与朱丽叶》(英国)等。
2006年5月20日中国戏剧家协会、上海市文化发展基金会在北京联合召开《新世纪杰出导演——卢昂导演研讨会》,这是国内最高级别和规模的导演研讨会。
LU Ang (Ph.D)
Professor and Vice-Dean of Department of Directing of Shanghai Theatre Academy; Doctorate student's Tutor, Vice chairman of Shanghai Theatre Association. Fok Ying Tung Education Foundation fellowship; receiver of special government allowance from the State Council of China; selected participant in the "National BAIQIANWAN Talents Project" by Ministry of Personnel, China; winner of "Excellent Theatre Artist" by Ministry of Culture, China; winner of "Special Award for excellent art talents" by Shanghai municipality; winner of the title "Shu Guang Scholar" and the winner of the first "Shu Guang Award"; visiting research professor of Asian Cultural Council (USA); the senior research fellow of University of Leeds(UK).
Lu has directed more than 70 theatre productions of different kinds home and abroad. Due to his achievements, he has received the most honored prize of Chinese Stage Art - "Wen Hua Award" for nine times on end; "Wen Hua Award on Directing" for four times; "Five One Project Award" issued by the Publicity Department of China for seven times; "Excellent Director Award" of Chinese Theatre Festival, "Golden Lion Director Award" of Chinese Drama. Among his works, the Liyuan opera "Dong and Li", the Lu opera "Mending the Sky" and the Gui opera "Great Scholar Returning Hometown", the Yu opera "On the Qing Feng Pavilion" have received the "Top 10 Best Opera Award of National Stage Art" (the highest honor of stage art in China) for five times on end. Lu often brings his works to attend the exchange and performance activities in international art festivals.
Lu's published theory works on directing include: "Comparison and Integration of Eastern and Western Theatre", "Expatiation of Directors", "Creation of Directors". Lu has continuous presided over seven International Master Classes on Directing (United States, Britain, Russia, France, Germany, Oceania,Northern Europe). Published series of books--International Master Class on Directing , as well research theses of over one million words.
Lu's major productions include:
Liyuan opera: "Dong and Li", "Story of a Virtuous Woman"
Lu opera: "Mending the Sky"
Gui opera: "Great Scholar Returning Hometown"
Yu opera "On the Qing Feng Pavilion"
Song and dance opera with lamps: "The Streaming River"
Yu opera: "Red Fruits, Come Red"
Kun opera: "Sima Xiangru"
Dian opera: "Minister and Thin Horse"
Yue opera: "Sisters on Stage", "Master Han Fei"
Longjiang opera: "Legend of Mulan"
Shanghai opera: "Charm of Woman", "Girl Luxiang"
Beijing opera:"Rui-fuxiang", "Fifteen Guan", "Zheng Chenggong" (Taiwan)
Opera: "Zhaoshiguer"
Experimental theatre:"Love & Hate"; "King Oedipus"(Beijing opera)
Drama: "When Boat Passes Three Gorges", "Pusa Ridge", "Come Back", "Rashomon", "Cruel Game of Youth", "ROMEO & JULIET"(UK).
On May 20, 2006, "The Seminar of Lu Ang - Brilliant Director in the New Century" was held in Beijing, which was organized by the Chinese Theatre Association and Shanghai Cultural Development Foundation. It was the seminar of the highest level and scope for the directors in China.